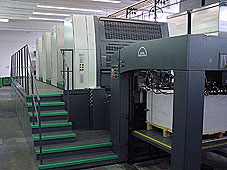 The company D&S Design Prague was founded in 1997 as a polygraphic production and business company with its own creative shop, professional DTP studio and its own construction department of POS/POP products. We ensure production of all polygraphic products particularly specializing in large size offset printing (large size offset posters, CLV posters, billboards of all commonly used sizes and POS/POP products). We have available a printing technology of large size offset A0+ (860 x 1260 mm), B0+ (1002 x 1420 mm) format, double B0 (1300 x 1850 mm) format, large size CtP system up to 1300 x 1850 mm and a technology of large size production digital printing. Since 2010 the complete offset printing production (classic, XL and XXL) has been made in extra fine FM stochastic screening in the frequency up to 2400 dpi. We are a modern and dynamically developing polygraphic company. Since 1999 we have been successfully exporting part of our production abroad, mainly to Slovakia and Austria. Since 2002 we have been exporting our polygraphic products also to Poland, Hungary, Italy, France and the USA.


D&S Design Prague, s.r.o., is a member of EKO-KOM (GREEN POINT) with the number EK-F00023741 and therefore liquidates packaging in accordance with § 13, paragraph 1, letter C.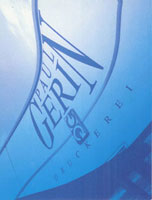 At the beginning of 2000 the company's management received an offer from the large Austrian-based Paul Gerin Druckerei, which is active in designated large-format offset printing, to be the business representative for this printer in the Czech market. After bilateral negotiations D&S Design Prague decided to accept this offer. It doesn't only involve the sale of major commodity-billboards in medium or large printings, but the eventual systematic build up of a respectable image for this printer on the Czech market.
- STANDARD PRICING POLICY: prices do not increase to include intermediary provisions; they are directly based on the production operations in Wolkersdorf and are specially adapted for the market in the Czech Republic.
- COMPLETE CUSTOMER SERVICE: Our experienced team of professionals in D&S Design Prague is ready to provide customers not only with printing advice (formats, printing screens, overlapping primary colours and other technical specifications for large-format offsetting), but also to prepare the graphics in its DTP studio, as well as make the proper adjustments, use lithography and prepare furnished material for the CtP system (Computer to Plate). Of course, the printings are then delivered anywhere in the CR with our firm's own vehicles.